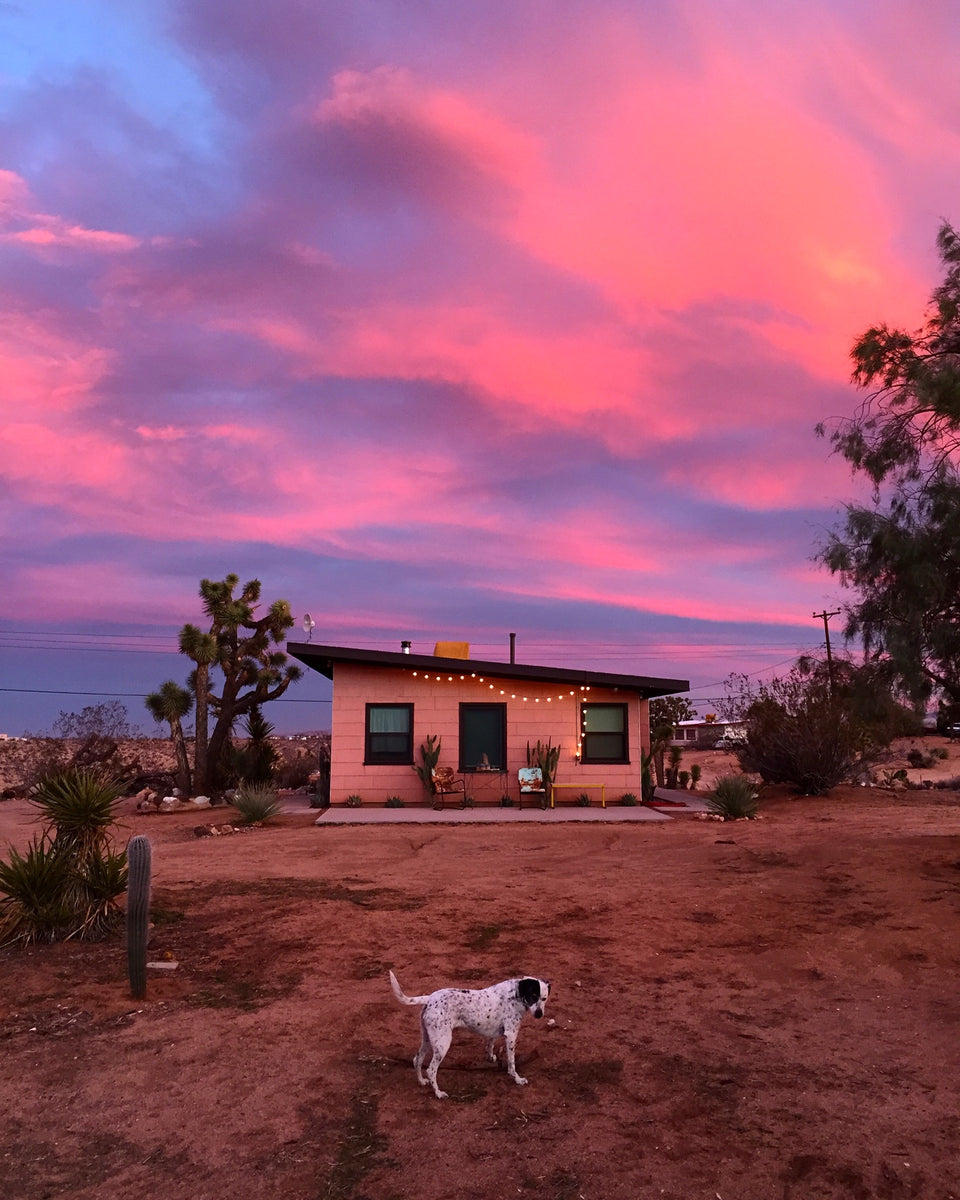 JOSHUA TREE IMMERSIVE WORKSHOP: APRIL 4 & 5
About
JOSHUA TREE 2-DAY IMMERSIVE WORKSHOP: April 4 & 5

Join Block Shop founders Hopie and Lily Stockman for an in-depth weekend of hand block printing and natural dyeing at Flat Top, their cabin and offsite studio outside Joshua Tree, California. No prior experience required. 
Using traditional wood block printing techniques, Hopie and Lily will teach you how to print with wooden blocks and dye your textiles in an indigo vat over an outdoor fire. You'll create your own works of wearable art, with the spectacular Mojave Desert landscape as your backdrop. Gourmet food will be served both days. We'll have coffee and breakfast treats on Sunday morning. 
SCHEDULE
Friday, April 3 (optional; for those already in town)
5pm – 6:30pm: Bonfire. 
Join us for sunset margaritas around the bonfire while we prep the coals for our dye vat.
Saturday, April 4
12pm – 5pm: Workshop Day 1
Block printing. Spend a full day mastering the art of hand block printing on 6 linen napkins and one silk scarf. We will teach both basic and advanced techniques that you can bring home with you. 
Sunday, April 5
9am - 1pm: Workshop Day 2
You'll learn the ins and outs of natural dyeing, including the basic chemistry of working with an organic indigo vat. 
LOCATION
Flat Top
Yucca Valley, CA
(exact address & details will be emailed to enrolled workshoppers)
DETAILS
All printing and dyeing materials are provided; all you need to bring is a sun hat and book a place to stay. We'll send you a follow-up email with recommendations and helpful info when you sign up, but in the meantime please see our Joshua Tree recs here (places tend to book up fast). Can't wait to see you in the desert!
Limit of 20 students. Non-refundable. 
Email us at hello@blockshoptextiles.com.