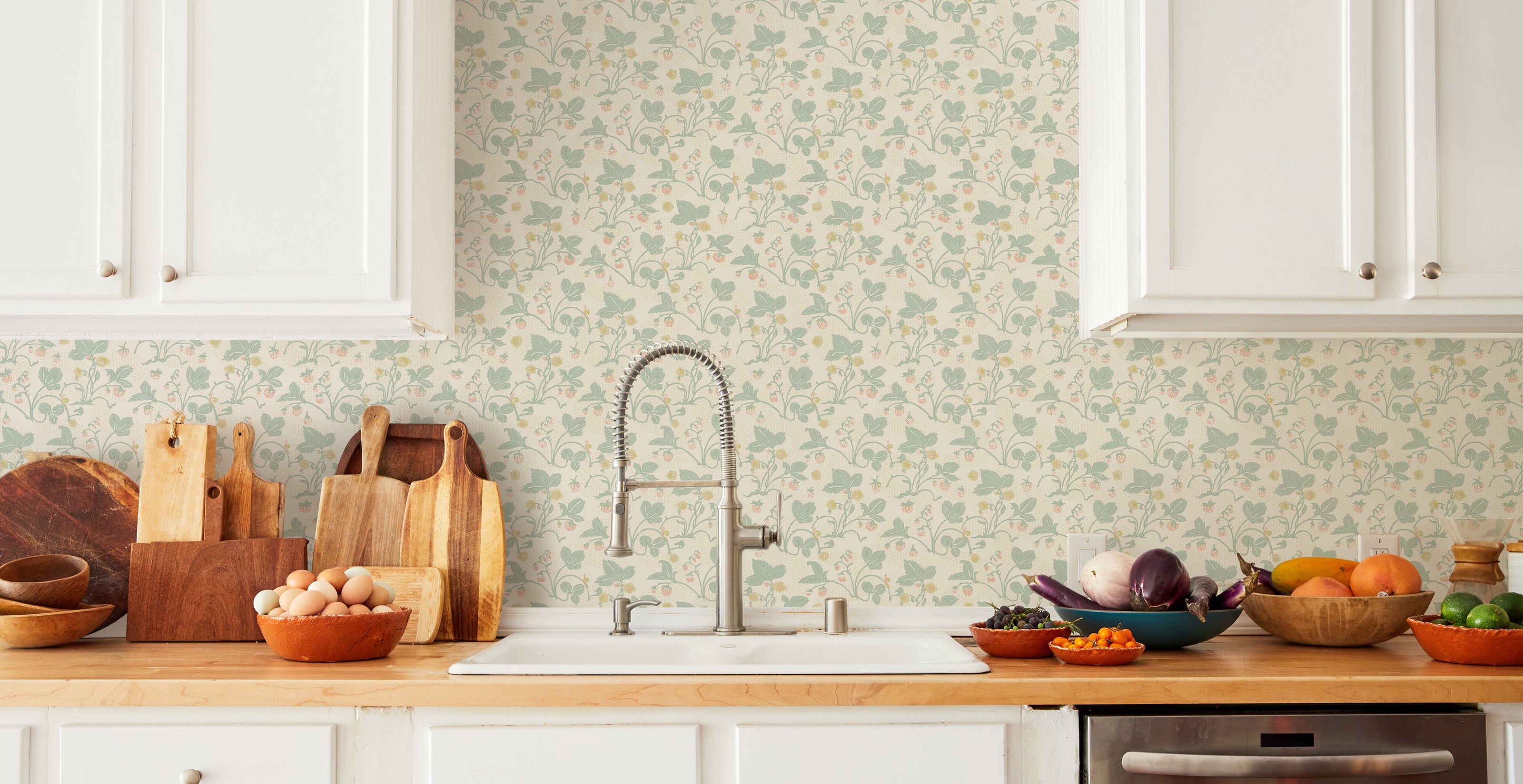 Vertical repeat: The vertical repeat is how big one segment of pattern is from top to bottom.
Horizontal repeat: is how big one segment of pattern is from side to side.
Please see product pages for each designs repeat.
This is the exact width the wallpaper will be once you've trimmed off the selvage (which is like a printed hem or label, with guide marks for lining up each new panel. The selvage also has the wallpaper name on it. You must cut off the selvage in order to hang it).
The term match refers to how you align the wallpaper with each new strip.
For example, if you have a wallpaper that is one solid color without any patterns, it really doesn't matter how the strips of wallpaper align. However, take the strawberries pattern, you have to pay attention to each strip to make sure that the strawberries at the end of one strip lines up with the other half of the strawberries on the next strip you apply.
All wallpaper comes with a selvage that must be trimmed before installing it. Selvage edges provide a space for the trim/join mark, which allows the installer to quickly determine the pattern repeat and match.Most knowledgeable and experienced installers prefer to trim their own selvage edges.
How much do I order?
Always get an official estimate from your wallpaper installer before ordering. This way you can avoid unnecessary set up or color matching fees for reprints.
Please note: all orders are final sale. We cannot accept returns of wallpaper once ordered, as orders are produced and cut specifically for you. When in doubt, buy a sample first! 
All orders are checked for quality before they are shipped to you. Once you receive your order, please inspect it to ensure that it's in good condition and it's the quantity you ordered.