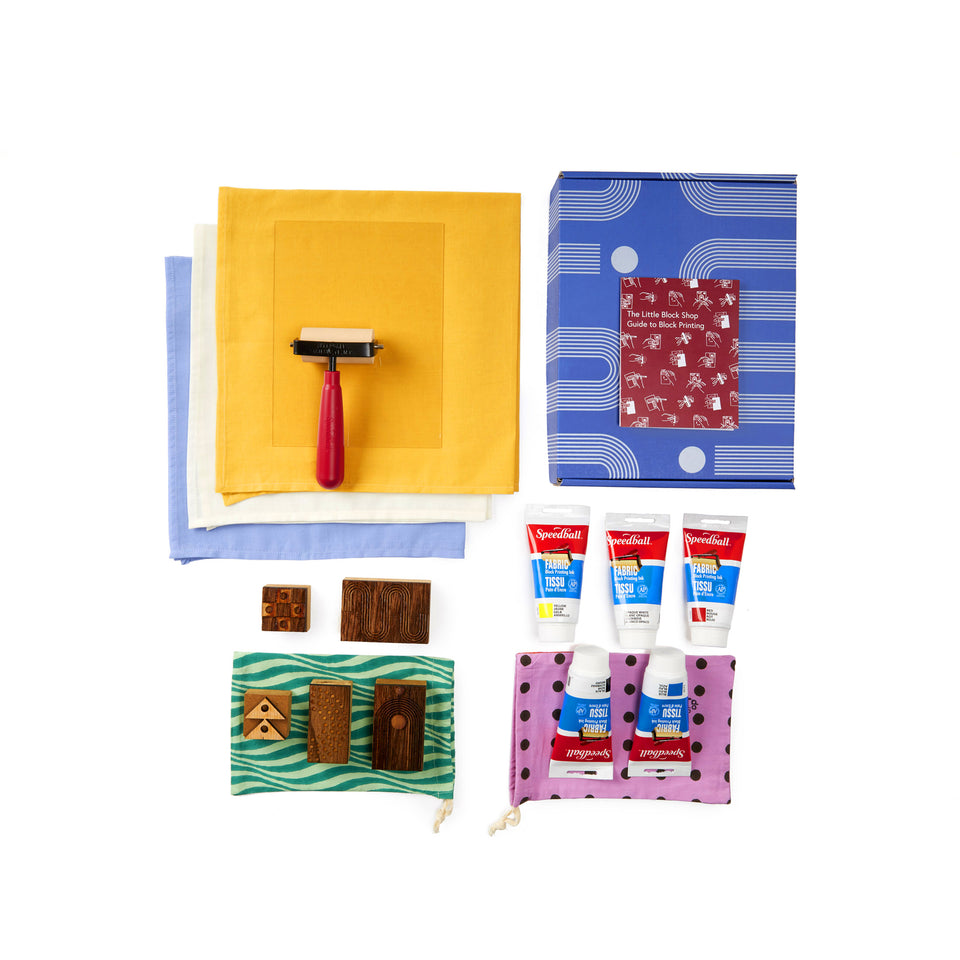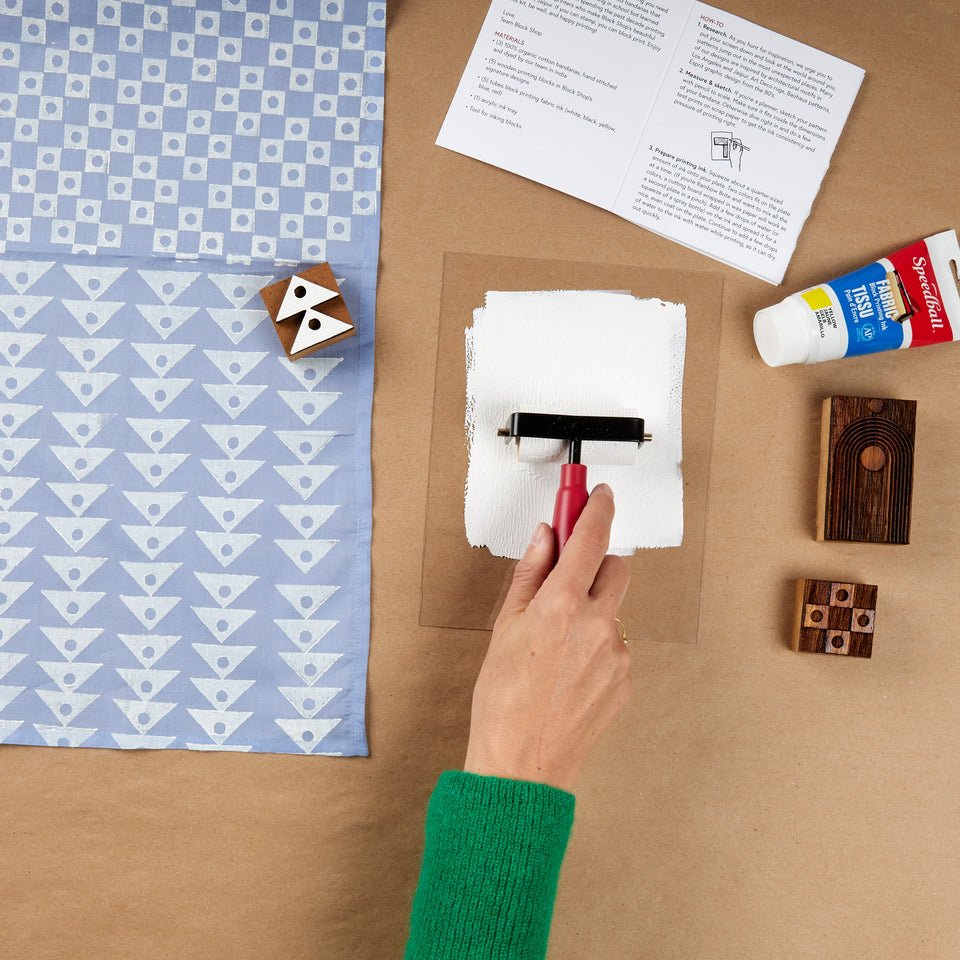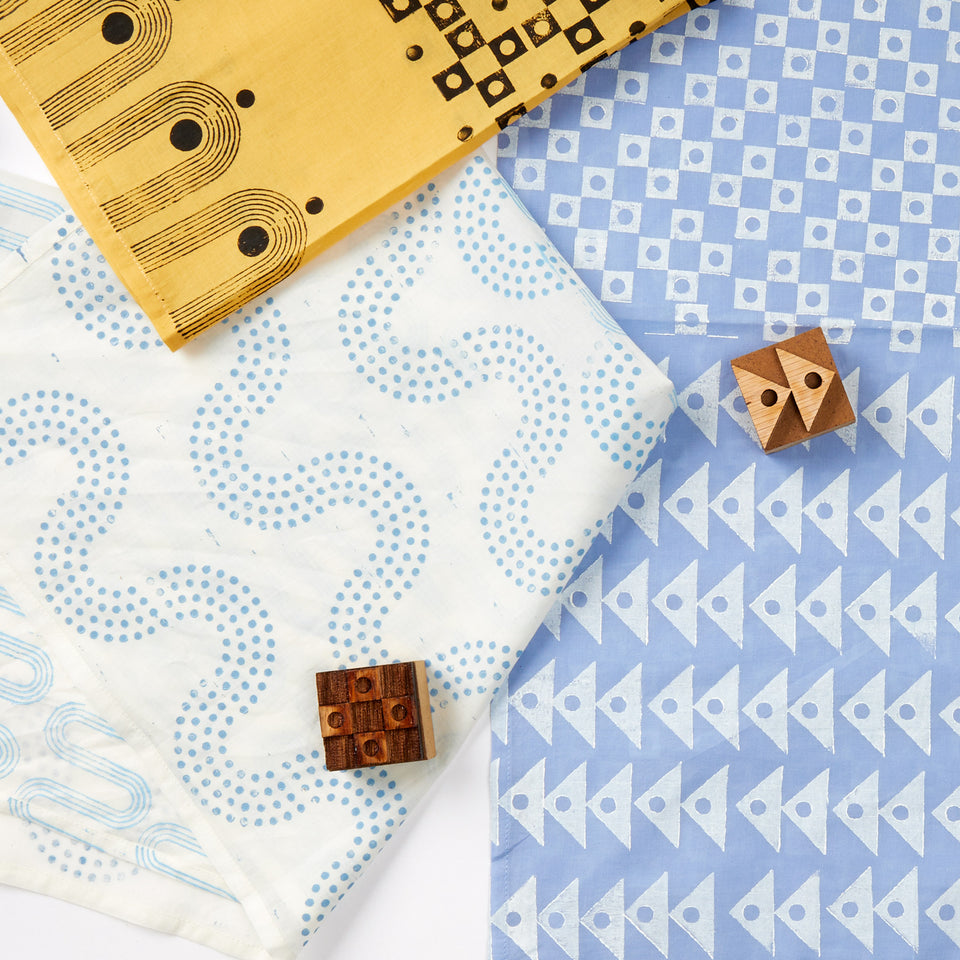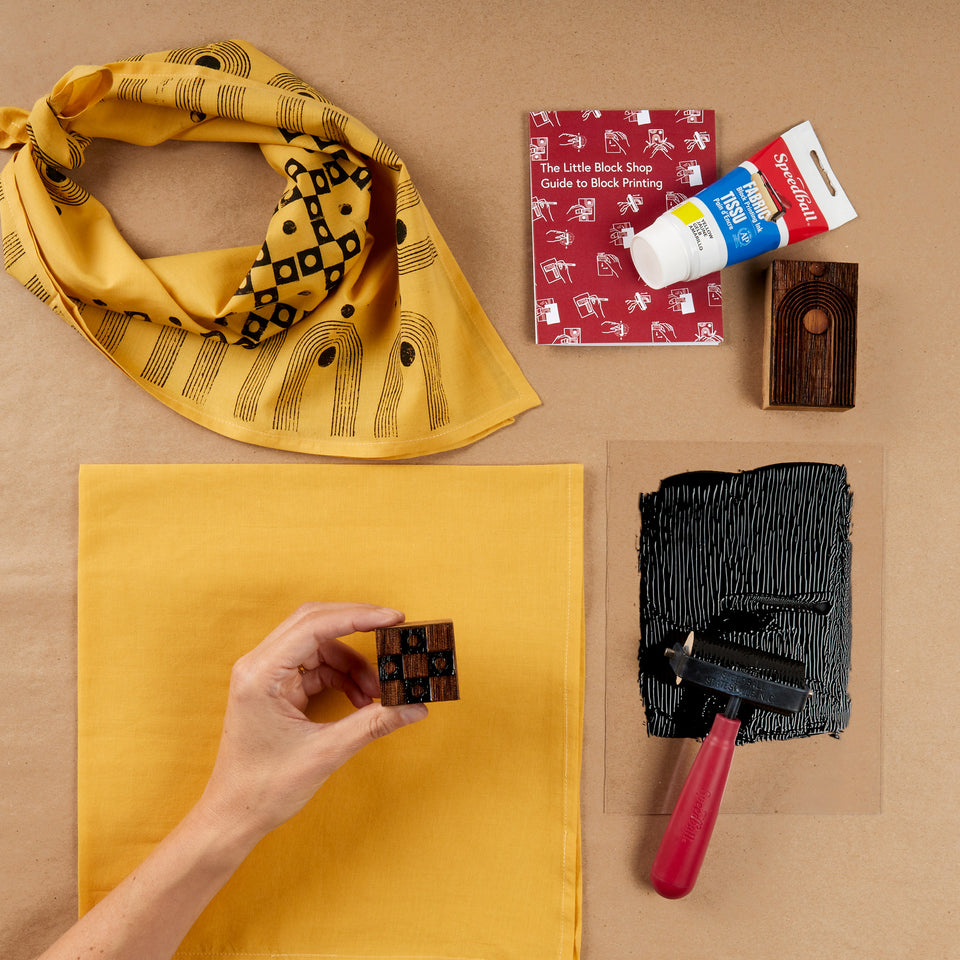 Bandana Block Printing Kit
About
You asked and we listened! We made you this insanely fun, super adorable bandana printing kit! It has the chicest blocks, the cutest custom-made blank bandanas, and an easy process that's great for all ages (7 and up). 

Nothing is more satisfying than making a gorgeous textile pattern and then wearing it around town. Print your three bandanas, and then go nuts block printing clothes, tote bags, you name it! Fabric ink is nontoxic and sets after one week of drying at room temperature. Machine washable.  
Kit includes:
5 wooden printing blocks in Block Shop's geometric designs, made by LA artist Guillermo Bert

3 100% organic cotton bandanas, hand-stitched and dyed by our team in India (white, ochre and light cornflower)

5 tubes nontoxic, fabric block printing ink from Speedball (white, black, yellow, blue, red). Ink is machine washable after a week of drying 

1 acrylic ink plate (peel protective paper off to use)

1 rubber brayer 

Block Shop's Little Guide to Block Printing, which includes printing techniques & tips, our favorite color recipes and teeny tiny illustrations by us!