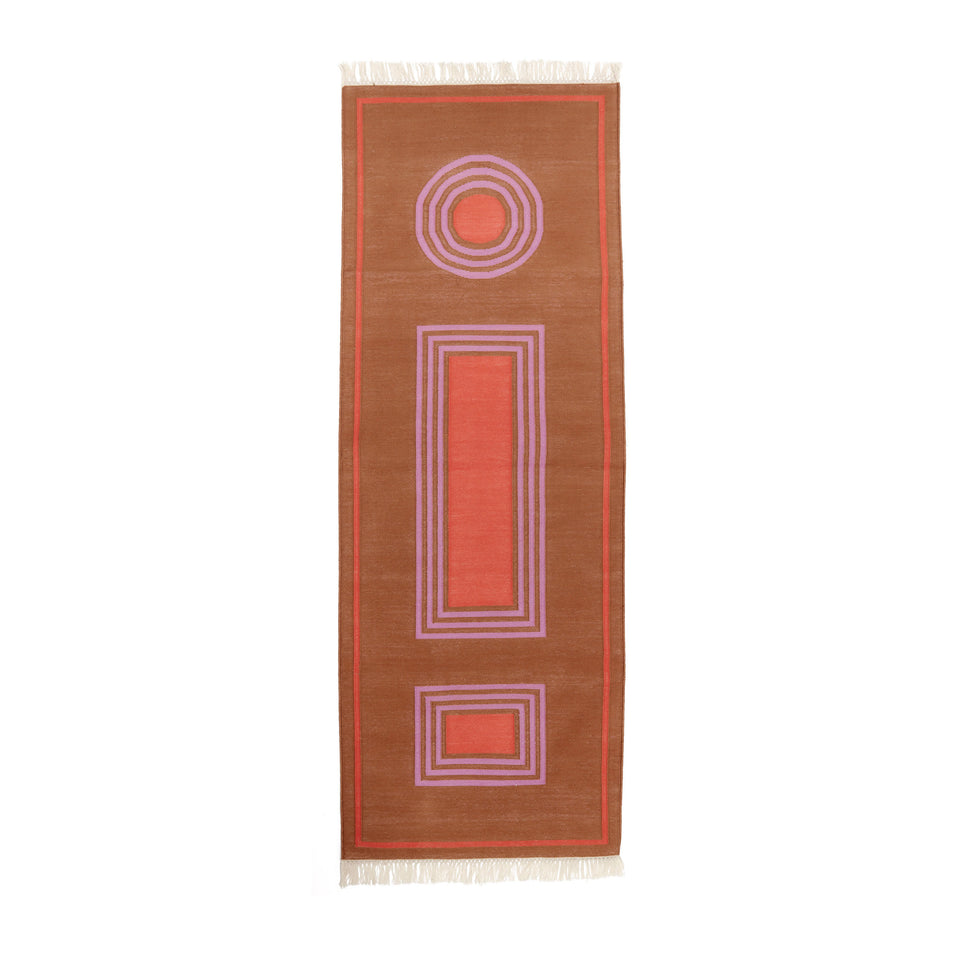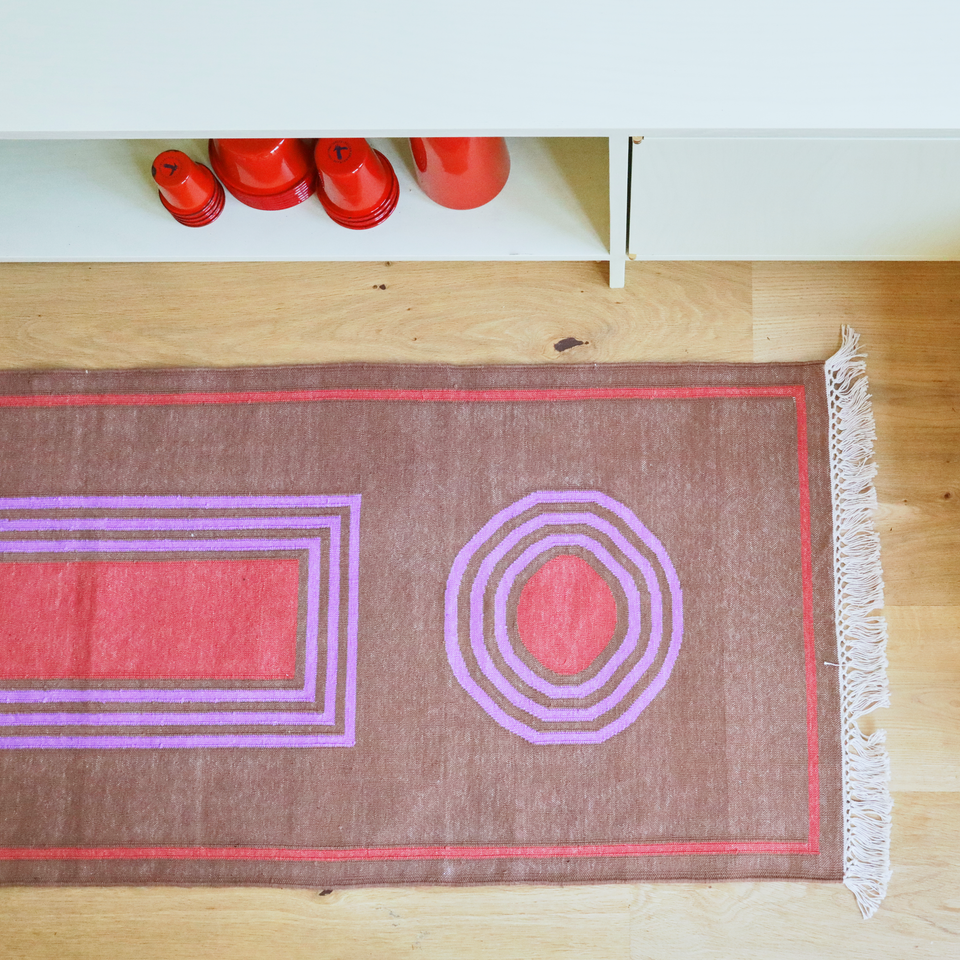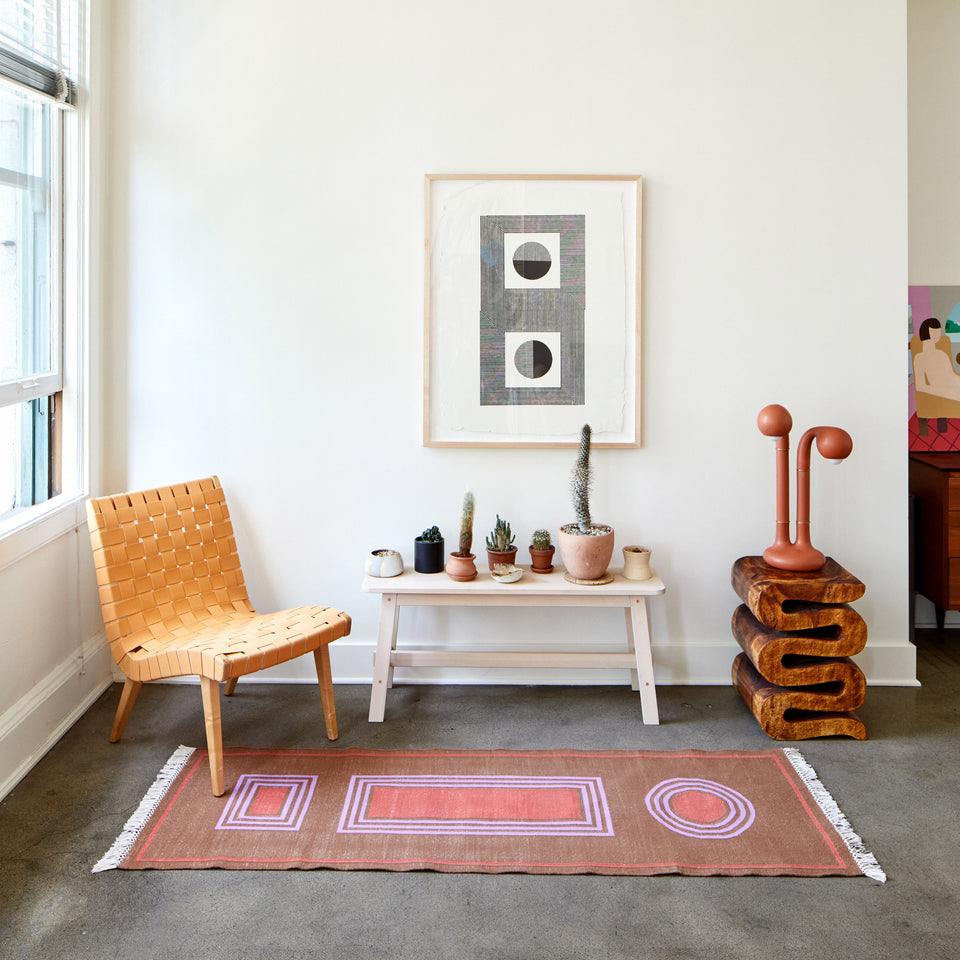 Crane | Sunset
About
This elegant abstract composition is named for the sandhill cranes that migrate in vast numbers across the west and perform the most graceful balletic courtship dance. We love how this warm-but-neutral color way adds depth to your floor with soft fuchsia and red details. 
Fabric: Cotton

Pile: Flatweave

Handwoven by master weavers outside Jaipur, India on traditional two-person looms
Process
Our heirloom dhurries are woven by a family of master weavers outside Jaipur, India. We start with watercolor sketches, which our team interprets onto traditional two-person looms with hand-dyed cotton. Woven over the course of several months, our dhurries are as durable as they are beautiful. 
Care
Dhurries are lightweight yet virtually indestructible. We suggest using a rug pad underneath for extra cushion and to keep the rug in place. Vacuum regularly, spot clean as needed. 
For washing machines without an agitator, wash in cold water on gentle cycle and air dry flat. If your washing machine does have an agitator, do not machine wash (agitator can damage rug). Instead, thoroughly hose down rug with garden hose / power hose, scrub spots with a sponge, using gentle dish soap or laundry detergent, then rinse. Air dry.