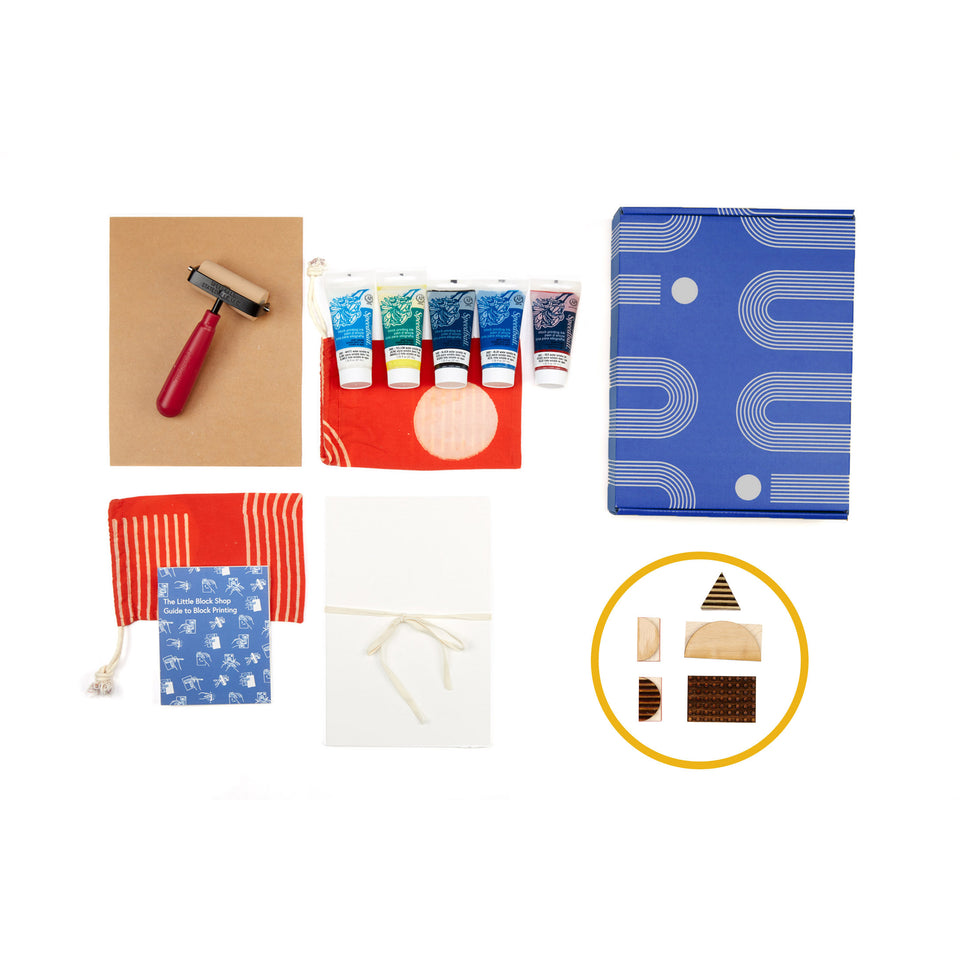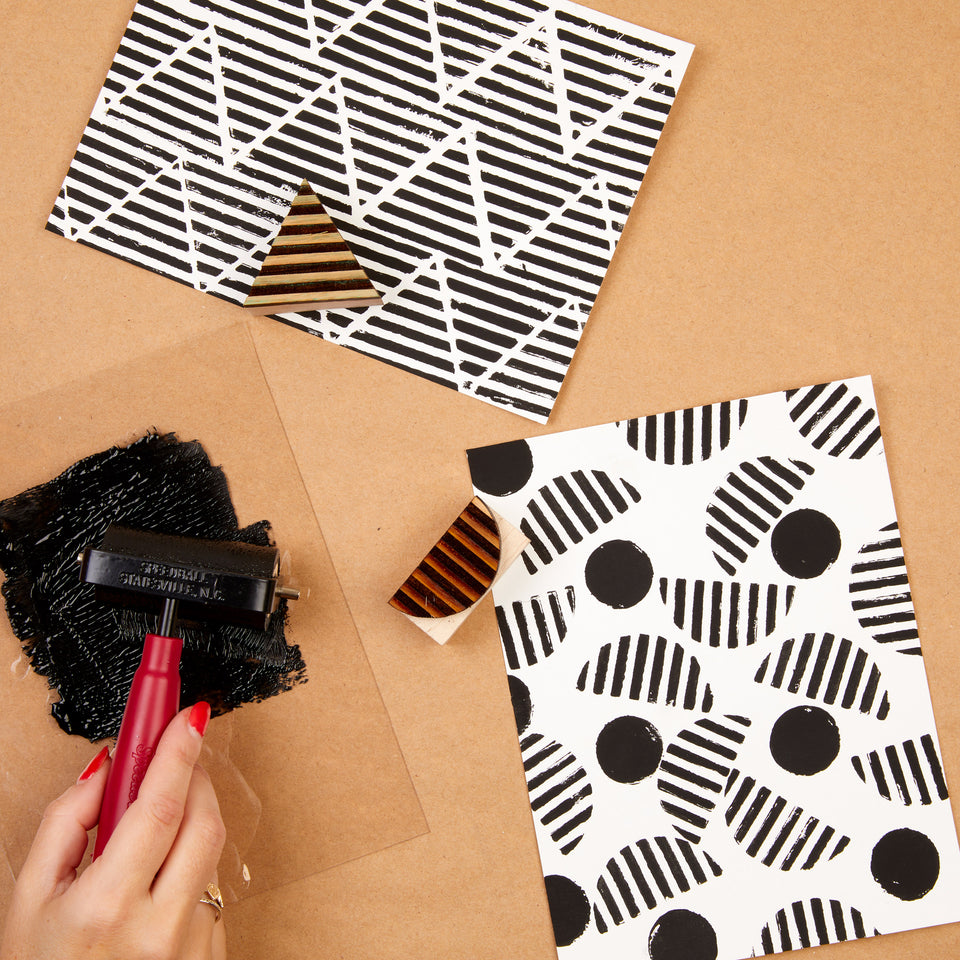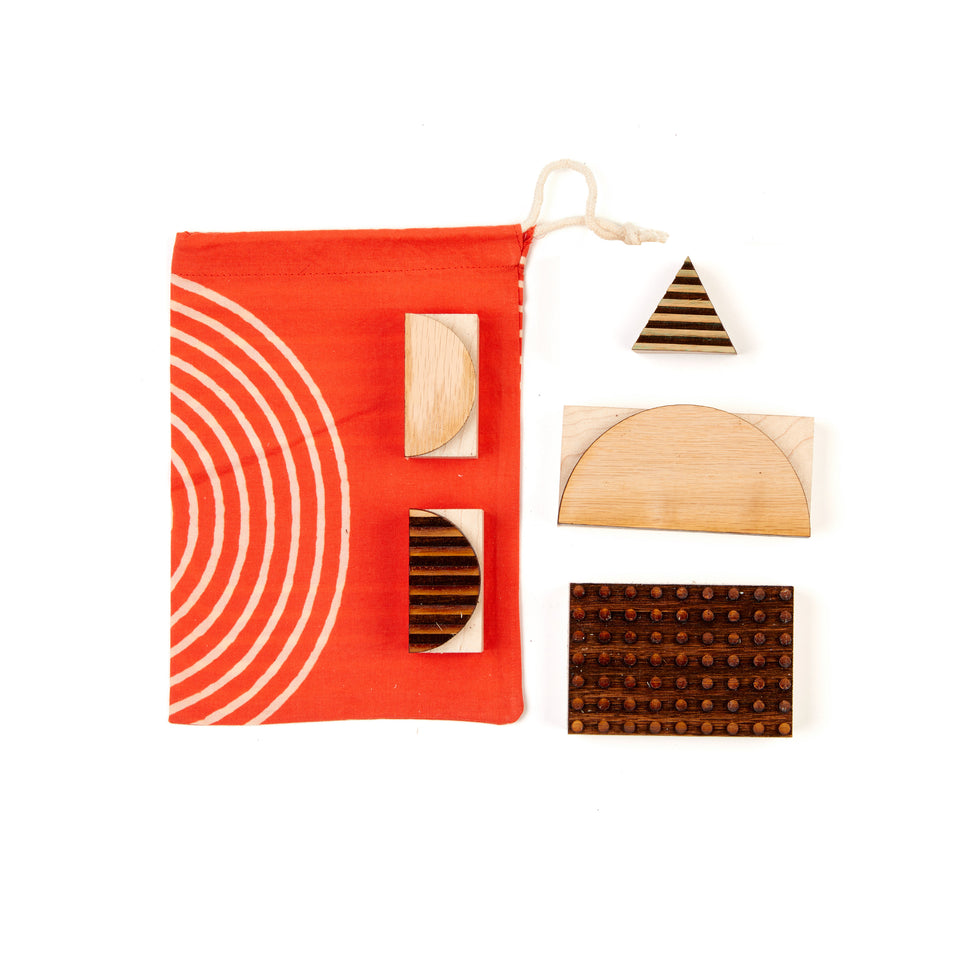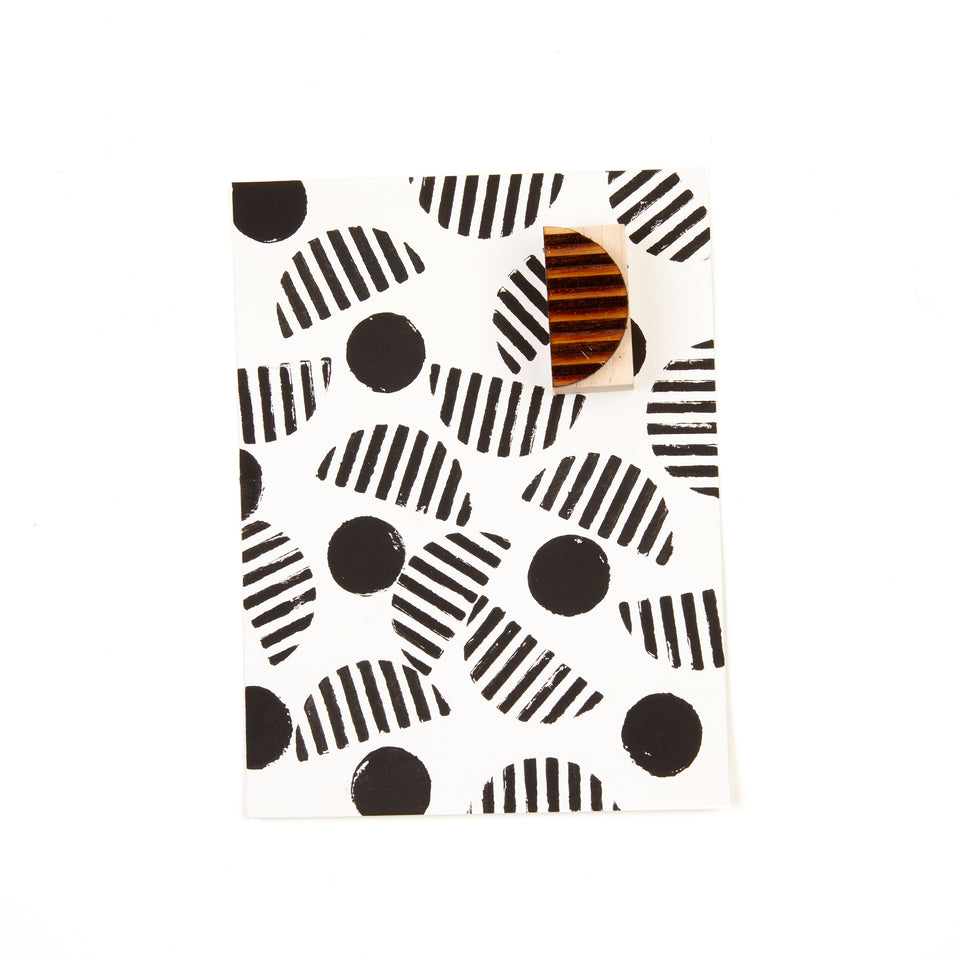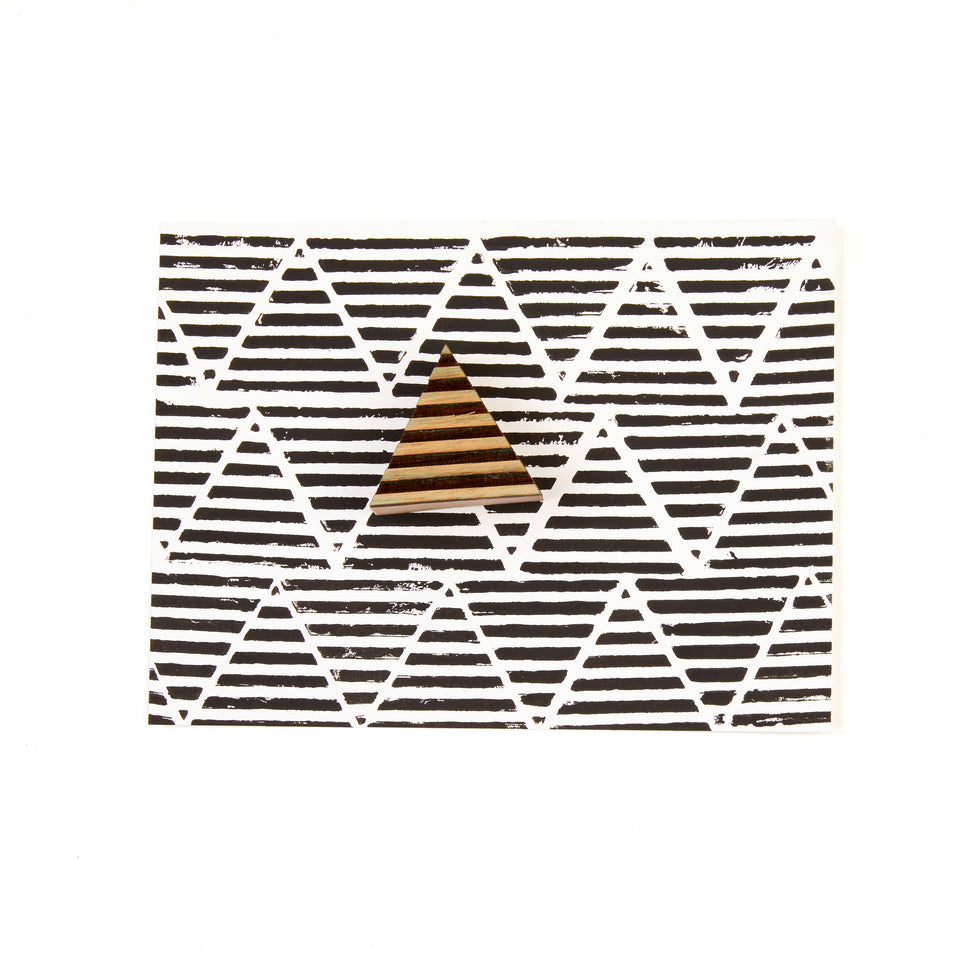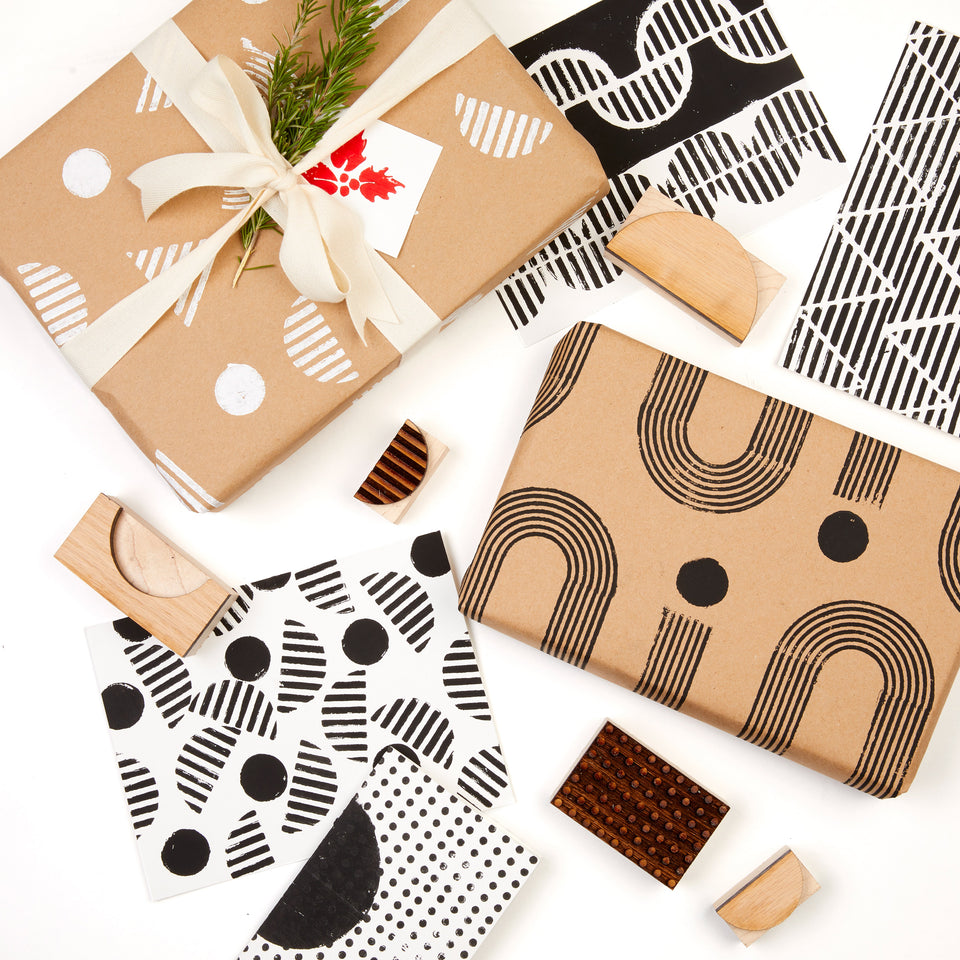 Geometric Block Printing Kit
About
We added a new set of five chic geometric blocks for enthusiastic printers looking to expand their pattern chops.  
Our Geometric Block Printing Kits contain everything you need to make a series of 8 exquisite block prints on paper. It comes with our brand new set of 5 adorable geometric blocks.
Kit includes:
5 wooden printing blocks in Block Shop's geometric designs, made by LA artist Guillermo Bert

8 sheets cotton watercolor paper (ideal for framing, sized 6x8")

5 small tubes Speedball water-based block printing ink (white, black, yellow, blue, red) 

1 acrylic ink plate (peel protective paper off to use)

1 rubber brayer 

Block Shop's Little Guide to Block Printing, which includes printing techniques & tips, our favorite color recipes and teeny tiny illustrations by us!