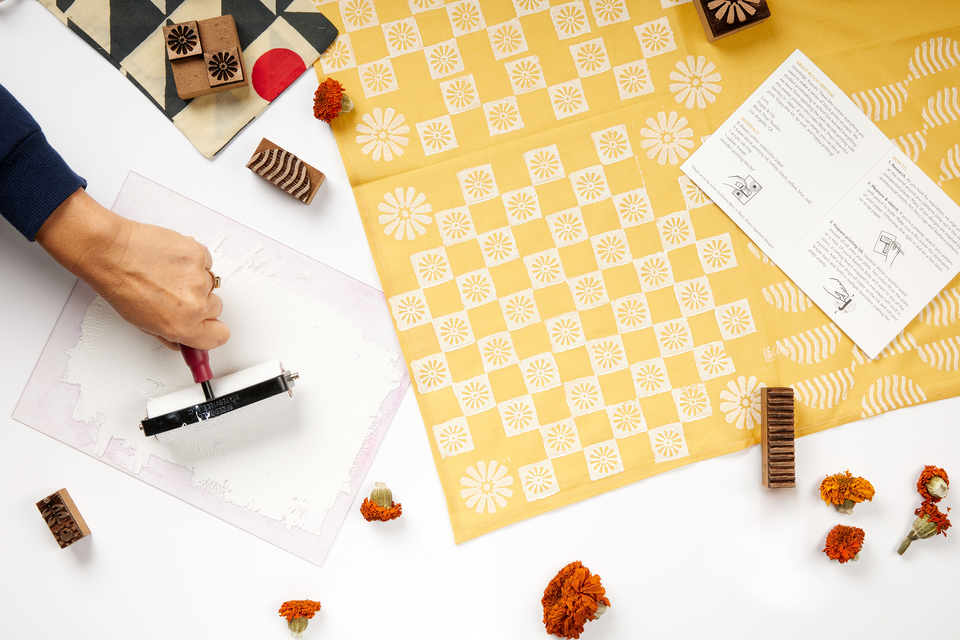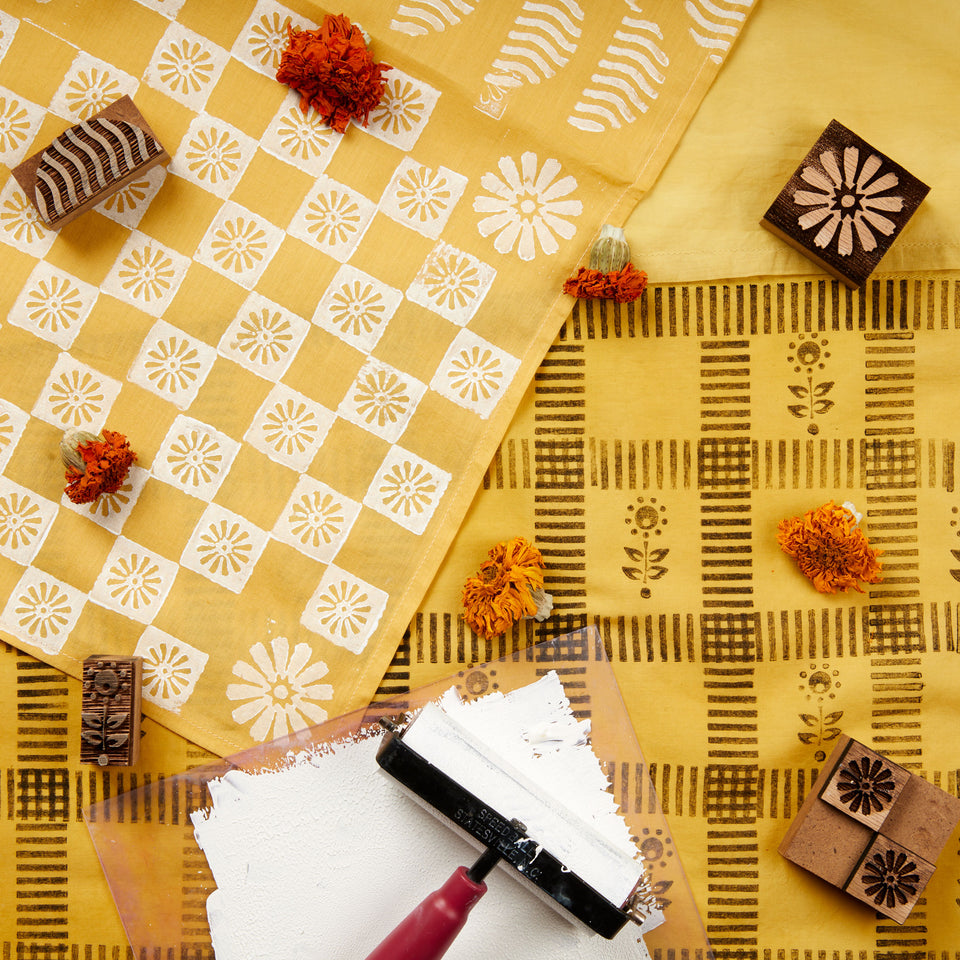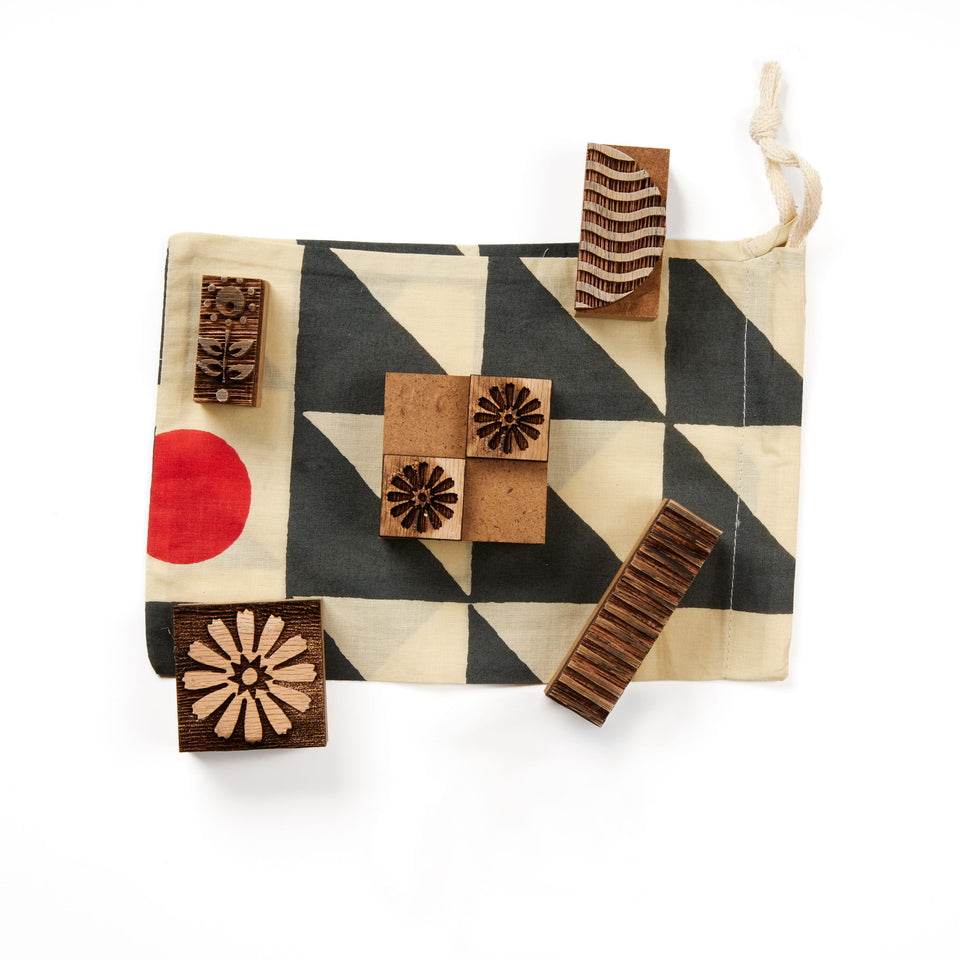 Marigold Dye & Print Kit
About
We took everyone's favorite block printing kit to the next level! Our Marigold Dye & Print kit combines the magic of natural dyeing with the joy of block printing. Each kit comes with dried heirloom chedi marigolds grown by farmers Starr and Andy at Mariquita Farm in Corralitos, California. 

Make your own marigold dye right in your kitchen and block print on the most beautiful golden ochre bandanas you've ever laid eyes on. 

Kit includes:
5 wooden printing blocks in Block Shop's signature designs, made by LA artist Guillermo Bert

1 package of dried marigolds

2 white 100% organic cotton bandanas, hand-stitched and pre-mordanted by our team in India

2 tubes nontoxic, fabric block printing ink from Speedball (white, black). Ink is machine washable after a week of drying 

1 acrylic ink plate (peel protective paper off to use)

1 rubber brayer 

Block Shop's Little Guide to Block Printing, which includes printing techniques & tips, our favorite color recipes and teeny tiny illustrations by us!