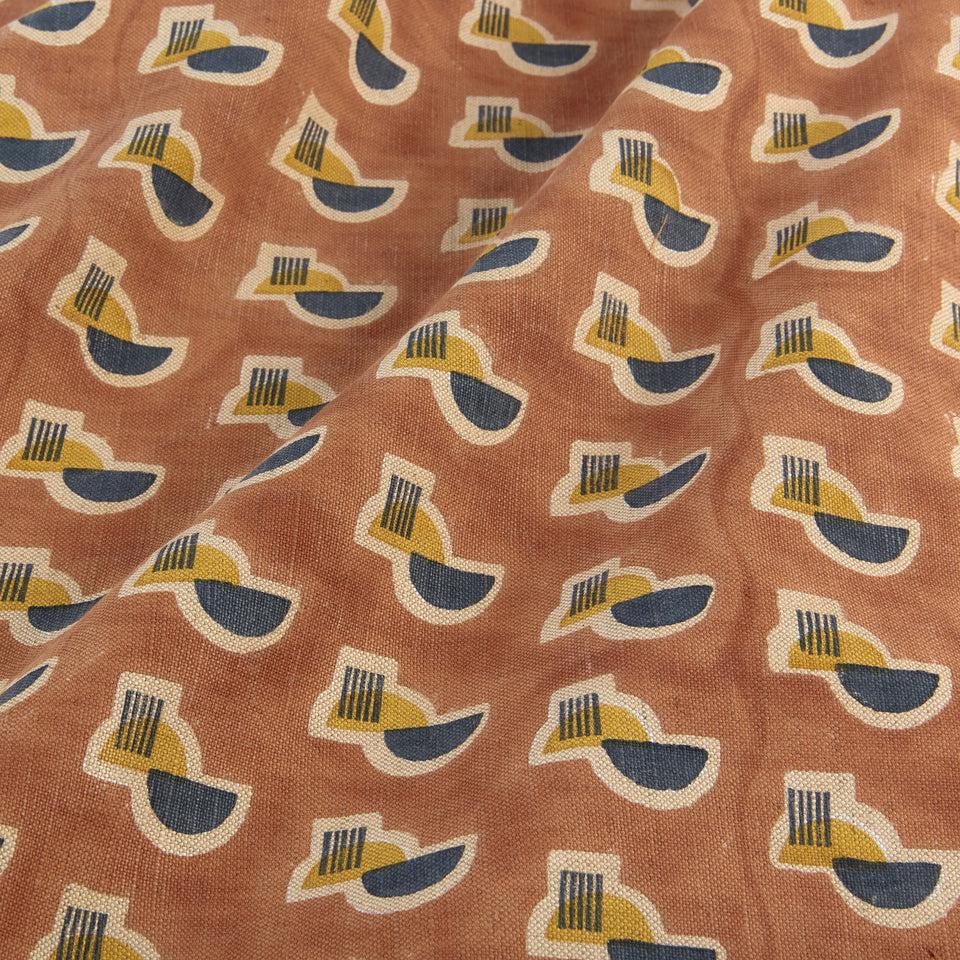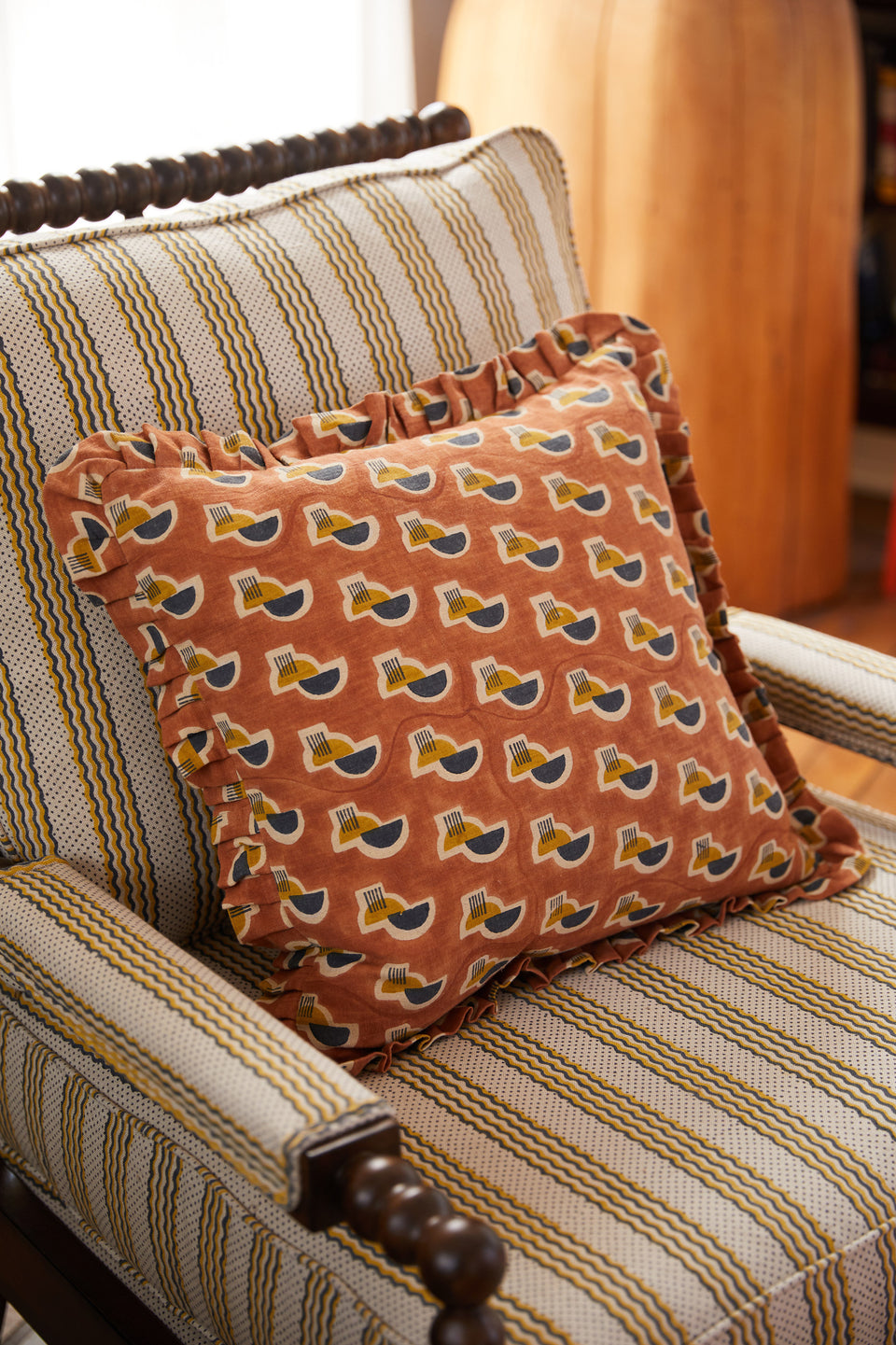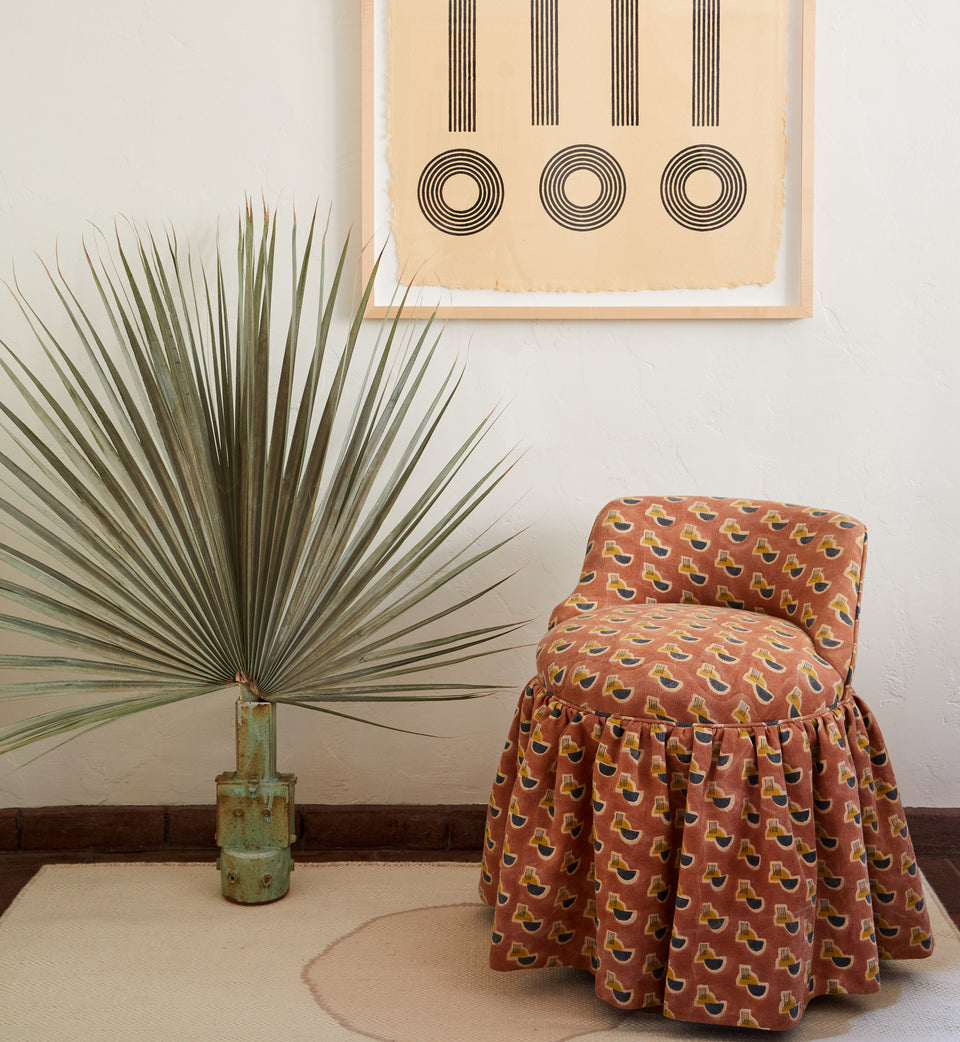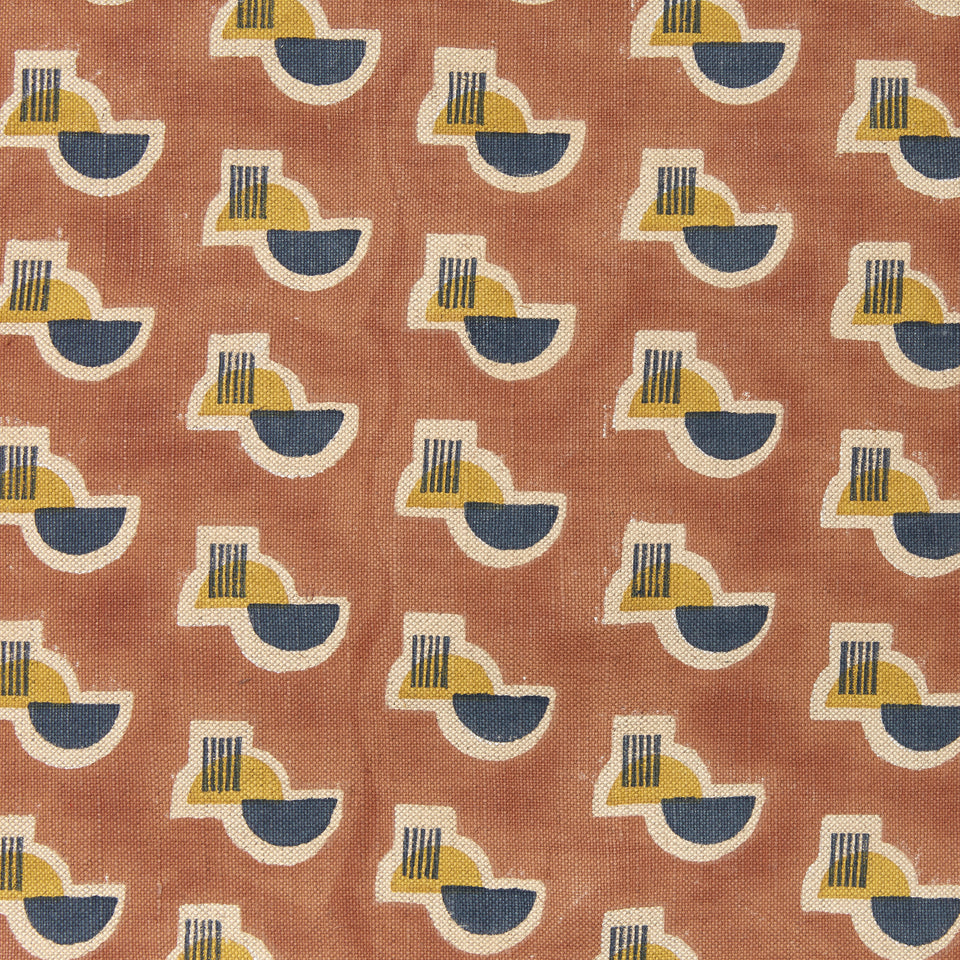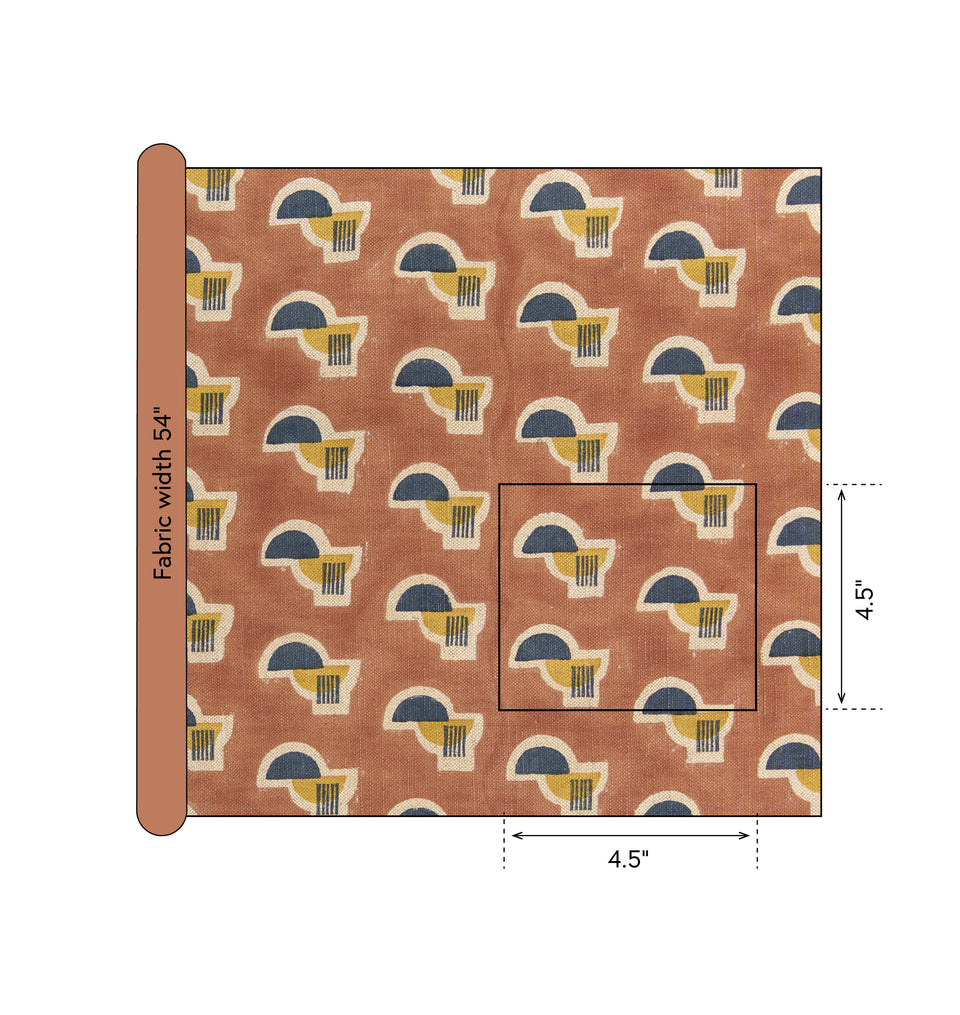 Raj Mandir | Adobe
AKRMA1001
About
Ships in 1-2 weeks, unless otherwise noted. Please see our FABRIC FAQ here.

Behold the magic of our Raj Mandir pattern, inspired by the famous 1976 movie palace in Jaipur, in all of our favorite desert hues. The tight repeat makes it an easy option for furniture of any size. 
This design has been printed by hand in small batches in Jaipur, India. Subtle printing imperfections may occur, and color may vary from dye lot to dye lot. Heavyweight, textured linen has limited give and wears well over time. Great for all heavy-use, indoor furniture. 
Looking for virtual guidance on your upholstery project? Consult an expert! Nicole Crowder offers 30 minute one-on-one upholstery consultations and virtual workshops. 
Fabric printed in 5 yard segments

(i.e. large orders come in segments of 5 yards

)

60% Linen, 40% Cotton

Residential grade fabric, with double rub count of 25,000

Ground is a soft nut brown 

Printing is ochre and faded black

Fabric width 54"

Approx. horizontal repeat 4.5", vertical repeat 4.5"

Spot clean. If needed, wash on gentle cycle, cold, and tumble dry low
Process
To make our block printed fabric, each design is traced onto a wooden slab, which then is carved by hammer and chisel into a printing block. The block is then printed meticulously by hand using soft, AZO-free, non toxic pigment.

Variation in printing & color are hallmarks of hand block printing and dyeing in small batches.